After two challenging years in isolation, join us to reflect and mourn our personal and collective losses and to celebrate community and a brighter future together!
National Music Centre is partnering with Casa Mexico Foundation to deliver Celebrating Life 2022, an iconic event where the citizens of Calgary will have the opportunity to mourn together, honouring the lives of those who are not physically with us anymore, and at the same time, celebrating our life and reflecting on the immense possibilities moving forward.
Inspired by the Mexican tradition of Dia de Muertos and the experience of Equinox Vigil, Celebrating Life will be a joyful event with different activities taking place virtually and in person throughout our city. Participants will come together and celebrate a brilliant future as individuals and as a community.

Celebrating Life schedule:
11:30 am - 12:00 pm – Carnaval of the Animals
12:00 pm - 12:10 pm – Welcoming remarks
12:15 pm - 12:25 pm – Kimberly Ihekwoaba
12:35 pm - 1:15 pm – Nico and Jeff Music
1:25 pm - 2:10 pm – Pat Cuikani Project
2:20 pm - 3:20 pm – La Septima Trompeta
3:20 pm - 3:30 pm – Closing remarks
About Casa Mexico Foundation
Casa Mexico's programs and activities create spaces for the artistic community to showcases their talents and skills. Casa Mexico strongly believes that "the whole is greater than the sum of the parts." Therefore, our artistic activities are the result of the sum of talent and contributions of each performer, visual artist, photographer, audio visual technician, art administrator, and social media marketing experts that contribute their expertise in different disciplines to our initiatives.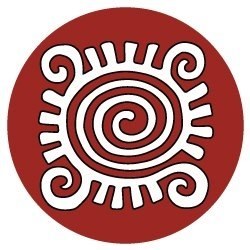 ---
Scotiabank Backbeat provides regular weekend activations for families, children, and general visitors of all ages, including pop-up music performances, hands-on activities, presentations from community partners, and more.