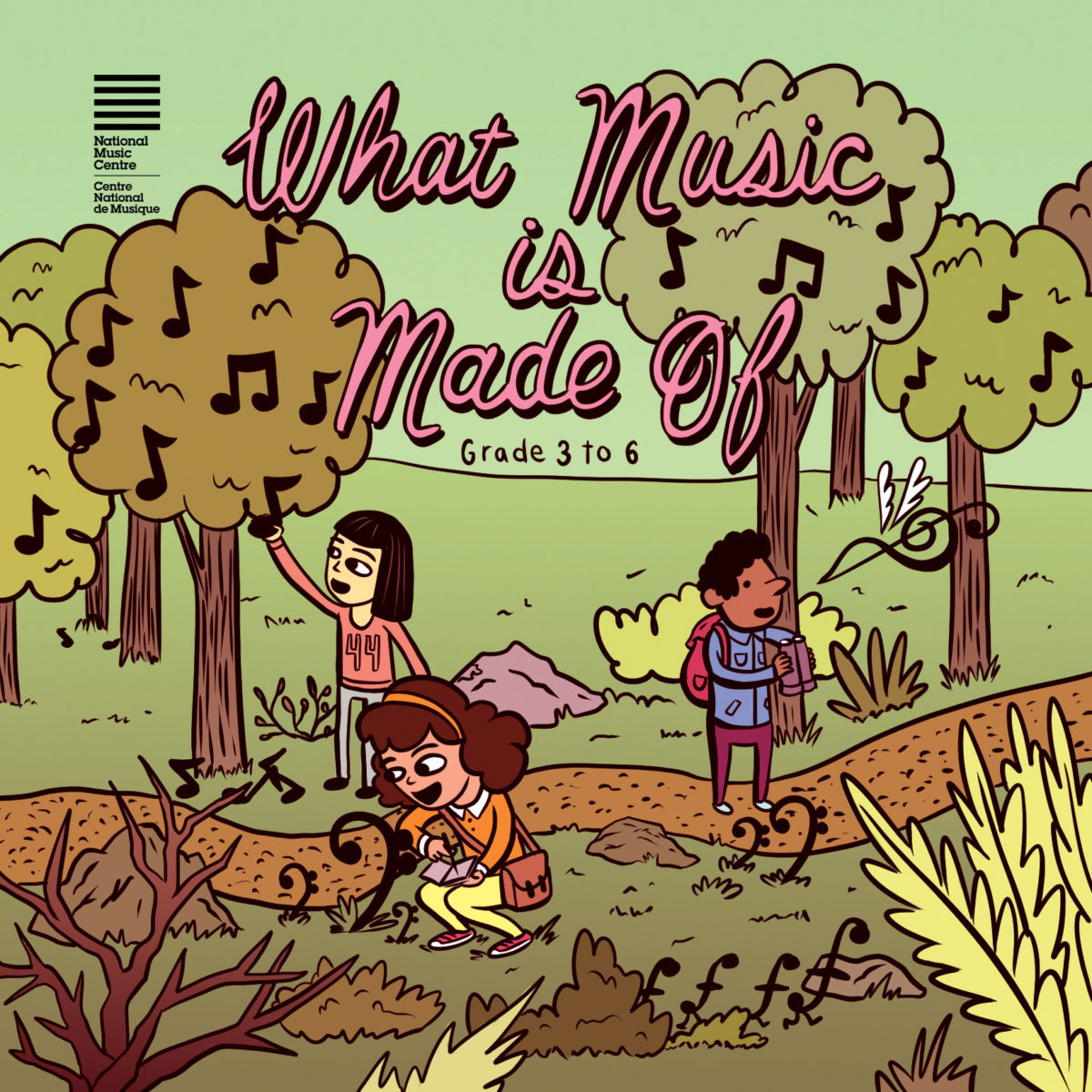 Location: Studio Bell
Duration: Three+ hours
Resources Provided: What Music is Made Of educational booklet
Curriculum Connections: Hearing and Sound, Storytelling, Alberta: Histories and Stories, Communities in the World, Physiology of Hearing
Cost: $320+GST/class (maximum 30 students)
Grades 3 to 6
Find out What Music is Made Of with our custom educational booklet for learners in Grades 3 to 6. Students will use the booklet to explore the exhibition stages while completing fun activities on hearing and sound, oral storytelling, and the history of music in Canada. Along the way, our skilled educators will perform fun, interactive demonstrations that encourage participation and hands-on, ears-on, minds-on learning.

As part of the full-day experience, your class will also receive a 15-minute Kimball Theatre Organ demonstration and one program in NMC classrooms that best meets your curriculum needs.

NMC Classroom Programs
Please select one of the following programs offered in NMC classrooms designed specifically for students in Grades 3 to 6:

Hearing and Sound

Location: NMC Classrooms
Duration: 60 minutes

Description: Get a close-up look at struck, plucked, air, and electronic instruments. Together, we will apply the concepts of pitch, volume, and timbre to the art of making music. Choose from a wide variety of musical instruments that help bring the hearing and sound curriculum to life!

Words to Song

Location: NMC Classrooms
Duration: 60 minutes

Description: From harmony to rhythm to structure, all music is built from patterns. Students will explore how to make patterns out of words, using syllables, repetition, and rhyme. Students will then learn to recognize patterns from their favourite songs and use those patterns as a springboard for creation. This session is part composition workshop, part sing-along, and all fun!

Making Instruments

Making Instruments

Location: NMC Classrooms
Duration: 60 minutes

Description: Explore the concepts of vibration, resonance, frequency and timbre through this interactive sound workshop using hands-on instrument building and technology.